A diamond for any occasion since 1991
Special Pricing On
Rings & Loose Diamond Inventory
We buy diamonds and Rolex watches
Wholesale Diamonds and Engagement Rings in Dallas
DFW's Original Diamond Broker. Since 1991, The Diamond Broker has been establishing itself as the premier diamond broker in Dallas, Texas. At The Diamond Broker, we stake our reputation on the brilliance of our one-of-a-kind wholesale diamonds in Dallas and unique diamond engagement rings in Dallas. When it comes to wholesale jewelry stores, nobody beats The Diamond Broker's exquisite taste and unrivaled customer service. We have an extensive collection of loose diamonds, diamond engagement rings, wedding bands, Pre-Owned Rolex watches and other fine jewelry.Yellow gold diamond rings, rose gold, white gold and platinum. Each piece is representative of our diverse and timeless style.
From the brilliance of our conflict-free diamonds to our elegant diamond jewelry and unique custom-made pieces, our extensive inventory is a testament to our commitment to quality and style.  The Diamond Broker is the go-to jewelry store destination in Dallas for customers looking to find exquisite wholesale diamonds and beautiful jewelry at truly affordable wholesale prices.
Our experienced staff members have been assisting customers in Dallas to help them find just the right wholesale diamonds, engagement rings in Dallas and jewelry for more than 25 years. We pride ourselves on providing the highest level of customer service possible for all clients, whether their purchase is large or small.  Our excellent service combined with our extensive inventory and true wholesale pricing is what makes The Diamond Broker the standout choice when you're shopping for jewelry, engagement rings and loose diamonds in Dallas, Texas.  Whether you browse our online selection or visit us in-store, we're confident that we can help you find the exact loose diamond, gorgeous diamond ring or the piece of fine jewelry you're looking for in Dallas.  Give us a call to get started today!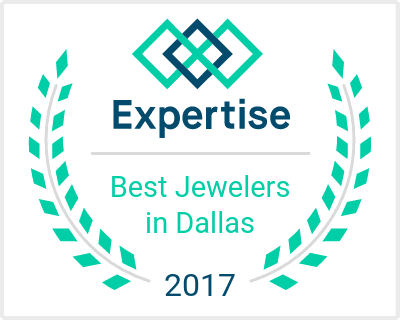 The Diamond Broker in Dallas has been selling Engagement Rings in Dallas at wholesale Prices for 3 decades. Our Diamond Engagement rings are of the finest quality in DFW. Our Diamond Engagement rings in Dallas have brought us thousands of satisfied customers. Come see us